We organize personalized idea-generating sessions,
face-to-face training events, and webinars.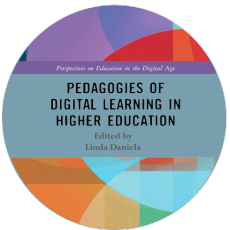 We are very pleased with the publication (June, 2020) of this chapter, in the book Pedagogies of Digital Learning in Higher Education, edited by Linda Daniela and published by Routledge. It explores how we combine human creativity and machine based, highly personalized learning processes, to optimize not only students' experiences, but those of adult and non-traditional learners at all stages of life.